Learn luge basics at free luge on wheels clinic
The luge on wheels clinic is happening Sept. 23 and 24.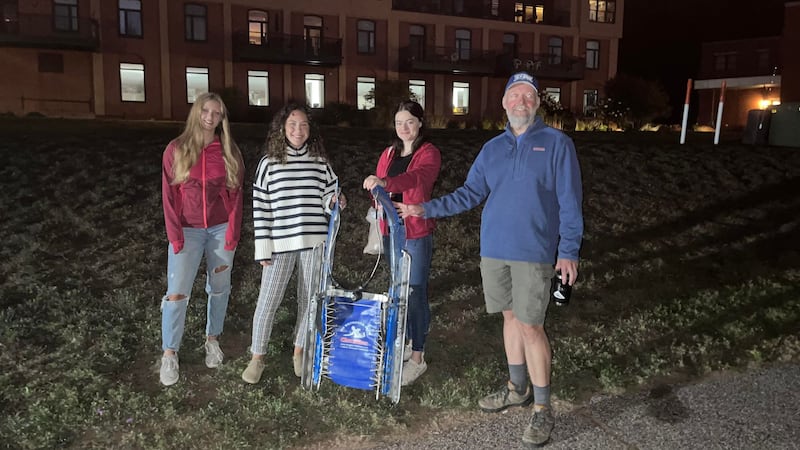 Published: Sep. 21, 2023 at 8:33 AM EDT
MARQUETTE, Mich. (WLUC) - Despite the lack of snow, the Upper Peninsula Luge Club is gearing up for its winter season and wants more people to get involved in the sport.
The club is hosting a free luge on wheels clinic this weekend to teach interested athletes the basics of luging.
TV6′s Tia Trudgeon chats with the club's marketing director Laura Farnsworth about why it's helpful to try the sport out before winter weather hits and gives the wheeled luge a go.
The clinic is being led by an instructor from Austria along with the Team USA luge coach.
The clinic is happening over two days, but you don't need to attend both sessions.
The Saturday session is happening at Al Quaal Recreation Area in Ishpeming from 10:00 to 3:00 p.m. and includes a presentation followed by a workshop.
Athletes' skills will be put to the test on Sunday with a friendly, low-stakes race. The Sunday portion of the workshop is happening at the Iron Industry Mining Museum in Negaunee from 4:30 to 6:30 p.m.
The clinic is free for people ages 8+. Bring close-toed shoes and gloves, a helmet will be provided.
You can learn more about this event at travelmarquette.com and learn more about the Upper Peninsula Luge Club at upluge.org.
Copyright 2023 WLUC. All rights reserved.