NMU opens Introduction to Wine Studies course to the public
The 16-week intro course is being offered to both credit-seeking and non-credit-seeking individuals.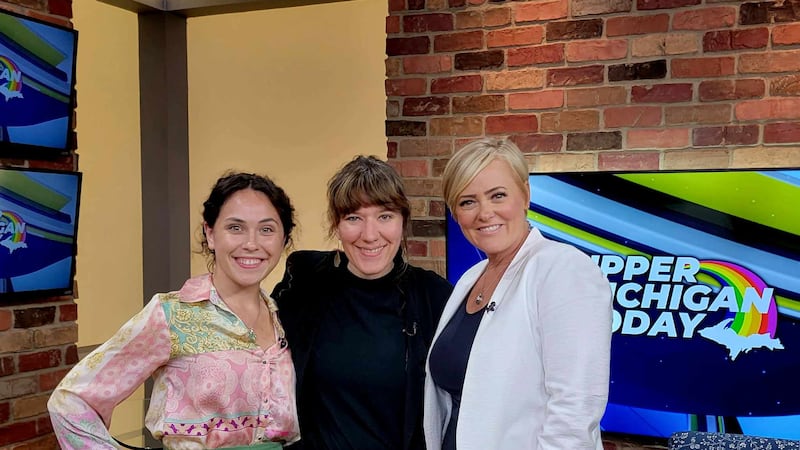 Published: Aug. 3, 2023 at 11:31 AM EDT
MARQUETTE, Mich. (WLUC) - If you've ever dreamed of sipping wine like a pro or impressing your date by knowing exactly what to order from the wine list, Northern Michigan University has a course for you.
NMU is offering an Introduction to Wine Studies course this fall and it's open to both undergraduate students and members of the public.
Sommelier Marcella Krupski stops by Upper Michigan Today to fill you in on the course, but first, stories of the day.
Now, back to Intro to Wine.
The 16-week course runs from August 28 to December 16 and meets every Tuesday and Thursday from 6:00 - 7:40 p.m. at the newly renovated hospitality center at NMU.
The course is $399.
Krupski says you'll learn the basics from how to sip win, to blind tasting, to food pairings, and more.
This class is open to anyone 21+. Krupski encourages employees in the restaurant industry to take the course.
Though you'll leave the course with newfound knowledge of wine, you will not become a certified sommelier by taking this course.
Krupski says taking Introduction to Wine Studies is a great pathway to getting that certification.
NMU students interested in taking the course for credit can email lglenden@nmu.edu.
Members of the public who are interested in taking the course can email conteduc@nmu.edu.
You can watch Upper Michigan Today on weekdays at 9:00 a.m. on FOX UP or stream the show on your smart device with the TV6 and FOX UP app.
Copyright 2023 WLUC. All rights reserved.