NMU Sports Hall of Fame announces 2023 inductees
Five athletes and two teams will be inducted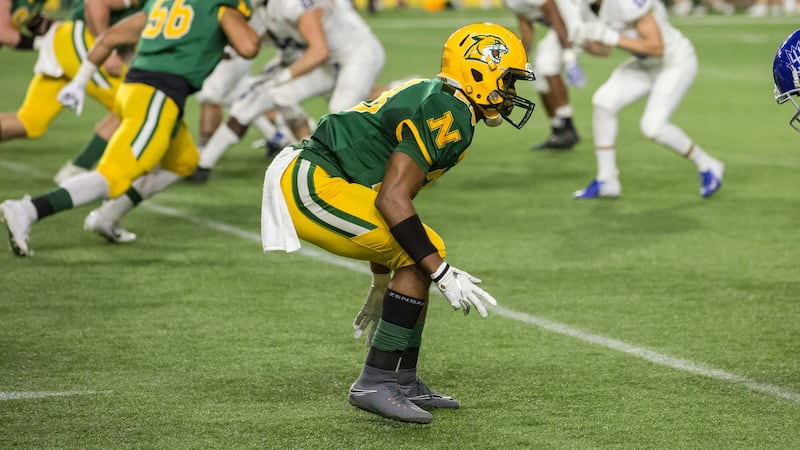 Published: Jun. 29, 2023 at 12:57 AM EDT
MARQUETTE, Mich. (WLUC) - Northern Michigan University Athletics has announced the newest inductees to the NMU Sports Hall of Fame.
The 2023 class is made up of Dean Antos (hockey), Kameron Burmeister (cross country/track), Jovan Dewitt (football), Robert Fehrs (wrestling), Halvor Maartmann (Nordic skiing), and the 1979-80 and 1980-81 men's basketball teams.
Antos ('91) was a four-year letter winner from 1987-91 and captain of Northern's National Championship team in 1991. He finished his career with 75 goals, 95 assists, and 33 power-play goals.
Burmeister ('18), the youngest inductee on the list, was a four-year letter winner from 2014-18. She was named MVP of the cross country team during her first season.
Dewitt ('99) played linebacker for the Wildcats from 1993-96, and he later served as a graduate assistant in 2000 and 2001.
Fehrs was the head coach of the NMU men's wrestling team from 1975-78, compiling a 36-8 overall record. He coached 22 All-Americans, including two Division I All-Americans and two Division II National Champions.
Maartmann ('77) was a three-time All-American and NCAA runner-up in 1976.
The two men's basketball teams being inducted totaled a 45-15 record in back-to-back seasons. Coached by Glenn Brown, both teams made an NCAA Quarterfinal appearance.
The induction will be held Friday, Sept. 15, at the Northern Center, and the inductees will be recognized again during halftime of the Homecoming football game the next day.
Copyright 2023 WLUC. All rights reserved.