Ford launches Transit Trail camper van with a tour of the UP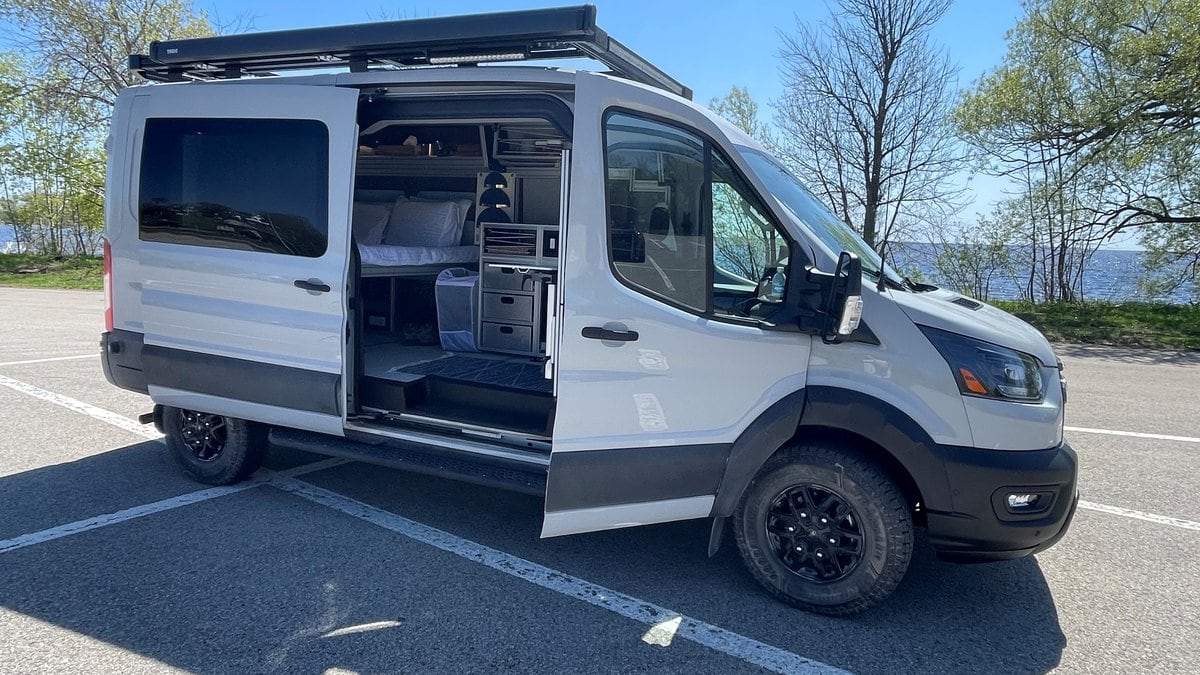 Published: May. 27, 2023 at 4:49 PM EDT
ESCANABA, Mich. (WLUC) - Ford is launching its newest vehicle by touring it around the U.P.
The Transit Trail brand manager Christian Kreipke said Henry Ford has had a long history with the Upper Peninsula, so it's only fit to show it off here. The Transit Trail is a DIY camper van. Anyone can customize it by simply going to the hardware store.
Kreipke said it will help people enjoy what the U.P. has to offer.
"You can drive this thing on any road, and you don't have to worry about special permits or special parking," said Kreipke. "We really wanted to impact the community by making something that you can not only take ownership of and really make your own, but so you can really enjoy all that the U.P. has."
Kreipke said they were eager to finish off the tour in Rapid River.
"Rapid River is the crossroads of the U.P.," said Kreipke. "Whether you're going up US-41 or US-2, you have to go through Rapid River. Rapid River really embodies what this is all about. Really good, hardworking people, backbone of America who like to have fun."
The Transit Trail camper van will conclude its tour by participating in the Rapid River Memorial Day parade.
Copyright 2023 WLUC. All rights reserved.