Iron Mountain and Kingsford Boy Scouts welcome new Eagle Scout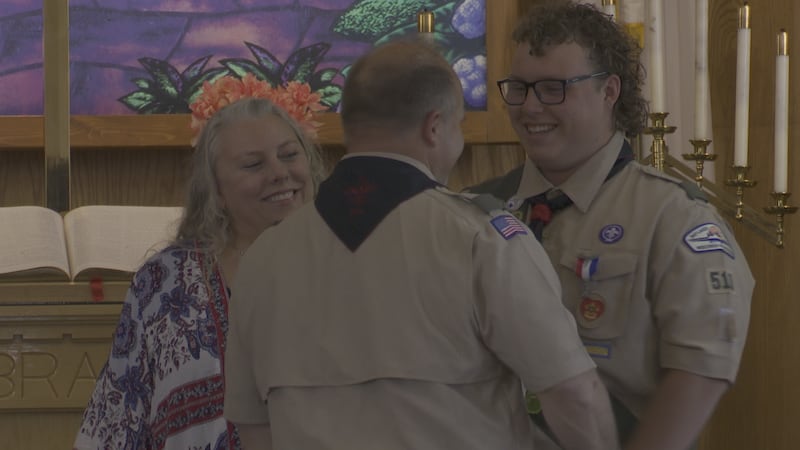 Published: May. 24, 2023 at 9:59 PM EDT
IRON MOUNTAIN, Mich. (WLUC) - Iron Mountain and Kingsford Boy Scout Troop 510 welcomed a new Eagle Scout on Wednesday.
Ryan Gaucher was celebrated today for achieving the rank of Eagle Scout.
During the ceremony Gaucher said only 7% of Boy Scouts reach the Eagle Scout rank.
The final task you have to complete to reach Eagle Scout status is the Eagle Project. This is a service project that demonstrates planning and leadership skills.
For his project, Gaucher installed a handicap-accessible hunting blind for the Goodman Conservation Club in Goodman, Wisconsin.
Gaucher said that he went through most of his Boy Scout years thinking it wasn't that big of a deal, but now he knows better.
"When you look into statistics and how much you've done, how much you've finished and accomplished, the time you've spent and the friends you've made, it's a really big deal. Not many people get this accomplishment, this award, and to be able to say that I have it is a big thing," said Gaucher.
After more than 13 years of being a Boy Scout, Gaucher has earned his position.
Gaucher said he was pleased to share the occasion with his family and friends.
Copyright 2023 WLUC. All rights reserved.