Jake Witt is NFL bound, drafted by Indianapolis in the 7th round
Witt spoke with 31 of 32 NFL teams in some capacity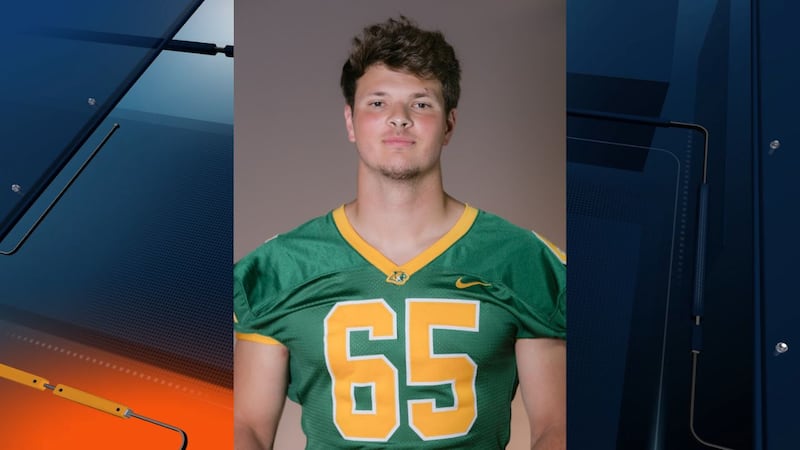 Published: Apr. 29, 2023 at 6:27 PM EDT
MARQUETTE, Mich. (WLUC) - One of our very own Yooper athletes is headed to the NFL.
Former Northern Michigan Offensive lineman Jake Witt was drafted on Saturday in the 7th round by the Indianapolis Colts at pick number 236. Witt is the first Wildcat to be drafted since Mark Maddox was taken by the Buffalo Bills in 1991, a 32-year span.
Witt spoke with 31 of 32 NFL teams in some capacity, visiting nine including a private workout with the Colts.
Witt was a standout athlete at Ewen Trout-Creek as a basketball player where he scored more than 1,000 points in basketball and grabbed 1,000 rebounds. He also played basketball at Michigan Tech before transferring to NMU where he played football.
After transferring to NMU he began his collegiate football career as a tight end. In two seasons with the Wildcats, Witt started all 22 games, playing nine at tight end before the switch to offensive tackle due to NMU injuries, the team was running out of tackles.
Last month, Witt shined at his Pro day at Central Michigan University. At 6 foot 7, 300 pounds, Witt scored a 9.8 out of 10 in his Relative Athletic Score with a 40-yard dash of 4.89 seconds. The score is top two percent of all-time for offensive tackles with records dating back to 1987.
Copyright 2023 WLUC. All rights reserved.