Back to basics: how to boil an egg
Upper Michigan Today episode 251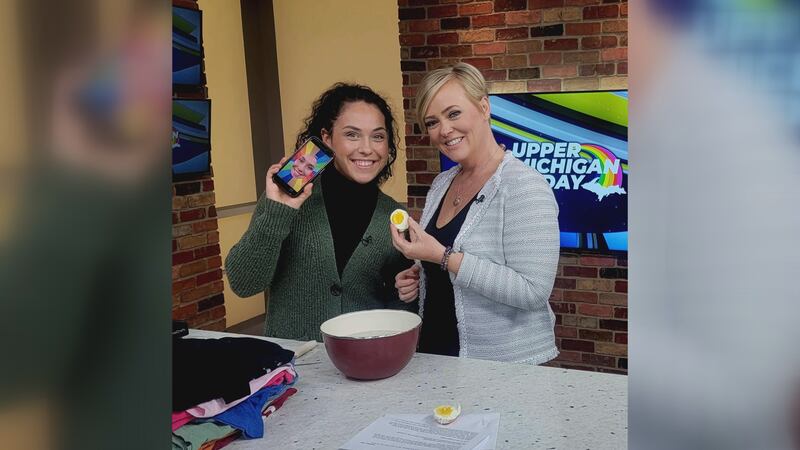 Published: Mar. 21, 2023 at 12:01 PM EDT
MARQUETTE, Mich. (WLUC) - Upper Michigan Today is going back to the basics.
When Elizabeth Peterson found out her co-host Tia Trudgeon didn't know how to boil an egg, she jumped at the opportunity to teach her the basic skill.
But first, stories of the day.
Now, back to boiling.
Elizabeth says she brings water, vinegar, and eggs to a boil on high heat. Once the water is brought to a rolling boil, she turns the stove off but leaves the eggs on for 18 minutes. She then removes the eggs from the warm water and blanches them.
The two attempt a quick color analysis...
...before checking the status of Tia's first hard-boiled egg!
You can watch Upper Michigan Today on weekdays at 9:00 a.m. on FOX UP.
Copyright 2023 WLUC. All rights reserved.