Michigan gun reform legislation passes Senate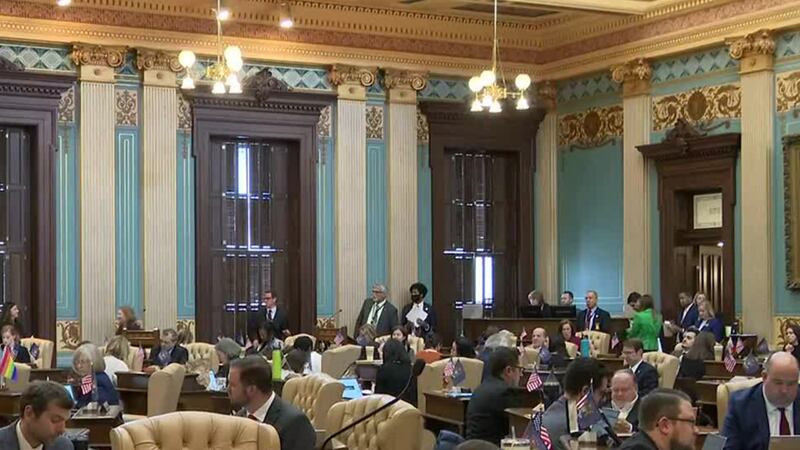 Published: Mar. 16, 2023 at 1:54 PM EDT
|
Updated: Mar. 16, 2023 at 7:05 PM EDT
LANSING, Mich. (WILX) - Three bills regarding gun reform legislation passed in the Michigan Senate Thursday.
Background: Michigan lawmakers expected to pass gun reform proposals despite opposition
The bills, which expand background checks, require safe storage and establish a red flag law, were passed along party lines.
Michigan law requires an individual to obtain a license before possessing a pistol, which in practice serves as a requirement to undergo a background check before that possession.
This background check prevents people with disqualifying conditions, which include a previous felony charge or a court order for involuntary hospitalization related to mental health, from possessing a pistol.
Violations of the proposed Act would be punishable as misdemeanors and felonies of varying severity.
Handgun licensing would require the safe storage of firearms where minors are present or likely to be.
Sen. Sarah Anthony said the proposals shouldn't have taken decades to get a vote.
"It really has been disgusting to watch. So the fact we were finally able to do something today is both relieving but it is also a call to action," Anthony said.
She said the proposals are aimed at doing more than cutting back the number of mass shootings, but stopping all shootings.
"There are multifaceted solutions but we have to look at gun violence in a holistic manner," Anthony said.
Republicans were most vocal on the Senate floor Thursday in opposing red flag laws, which allow a judge to temporarily remove someone's guns if they are a risk to themselves or the community.
"We are missing a genuine opportunity for laws that will prevent violence without also creating an environment creating additional new violence," said Sen. Ed McBroom. "The opposition today is not against concepts. It's against certain specific details and implementation."
These proposals will now go to the House, where a similar proposal for expanded background checks was passed last week.
Gov. Gretchen Whitmer said she will sign the legislation if it reaches her desk.
Read next:
Subscribe to our News 10 newsletter and receive the latest local news and weather straight to your email every morning.
Copyright 2023 WILX. All rights reserved.