Renovations at The Mather expected to be complete in May
The renovated building will feature long and short-term rental units and local businesses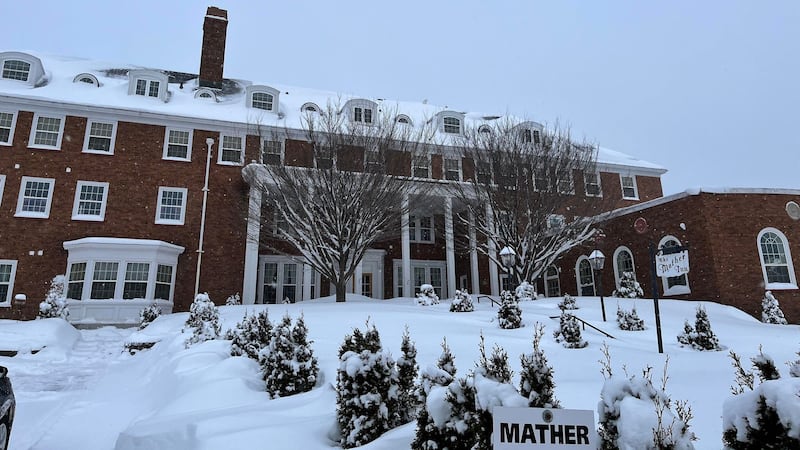 Published: Mar. 13, 2023 at 11:33 AM EDT
ISHPEMING, Mich. (WLUC) - The Mather, formerly known as The Mather Inn, will see new life in its building by summertime.
Co-owner Bill Anderson expects the ongoing renovations to be complete by May.
The updates will keep the building's old charm while welcoming new tenants and local businesses.
Anderson shows off the updated space and gives you an early look inside one of the long-term rental units on Upper Michigan Today.
But first, stories of the day.
Northern Michigan University's hockey team is moving forward in the CCHA tournament while NMU's basketball fell short of winning last night's NCAA game against McKendree.
Now, back to new life in an old space.
Anderson has co-owned The Mather with Lisa Peterson since July of 2022 and finally hosted his first event at the building just last month.
The ballroom in the 39,000-square-foot building is ready for use for your event! Anderson talks more about booking it.
The updated building will be home to new local businesses.
The Honorable Distillery is setting up a tasting room in the former Gentlemen's Club, and a six-suite massage studio is being added just down the hall.
Gone may be the hotel days, but The Mather is still welcoming renters.
The floors are currently being reconstructed to create both long and short-term rental (Airbnb) units.
You can email Bill Anderson at billanderson1352@gmail.com to schedule a tour.
You can watch Upper Michigan Today on weekdays at 9:00 a.m. on FOX UP.
Copyright 2023 WLUC. All rights reserved.