Man wanted by Canadian police rescued by Coast Guard after stolen boat capsizes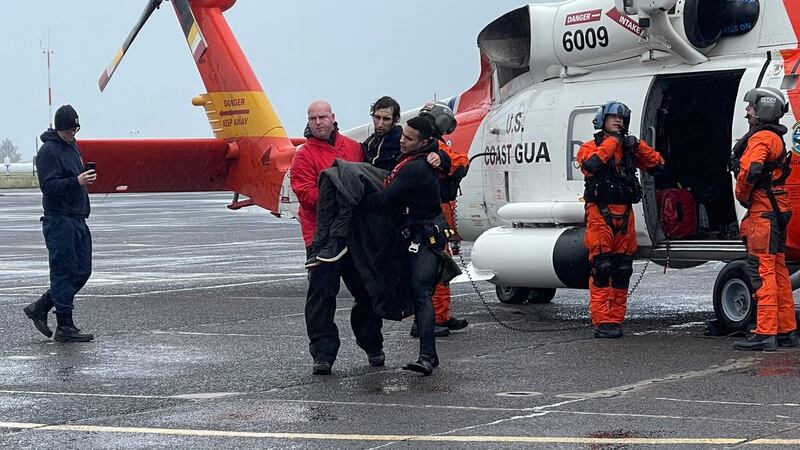 Published: Feb. 3, 2023 at 9:21 PM EST
ASTORIA Ore. (KPTV/Gray News) - Authorities in Oregon say a man had to be rescued by aircrews after a boat he was in capsized on Friday.
KPTV reports crews with the U.S. Coast Guard were called to rescue a boater, later identified as 35-year-old Jericho Labonte, caught in high surf where the Columbia River flows into the ocean.
According to the Coast Guard, while crews were on a training mission, they received a mayday call broadcast from a small boat caught in waves off the coast.
Crews said they immediately notified authorities at the Cape Disappointment State Park, who launched rescue boats.
The Coast Guard said when crews arrived, they realized the surf would make a boat rescue too dangerous. So, they decided to lower a rescue swimmer to meet Labonte in the water.
Authorities said as rescuers approached the boat, waves flipped the vessel and rolled it several times.
However, a rescue swimmer was able to reach Labonte and pull him to safety.
According to the Coast Guard, the boater was taken to a base in Astoria where emergency medical responders treated him.
Astoria police later said that Labonte came back as a wanted person by Canadian police and the boat ended up being stolen.
Authorities also accused Labonte of throwing fish on the porch of "The Goonies" house in Astoria.
Police said they were not aware of the man's identity at the time of the rescue. So, Labonte was allowed to walk out of the hospital.
Authorities say they remain on the lookout for the rescued boater.
Copyright 2023 KPTV via Gray Media Group, Inc. All rights reserved.