DNR officer, MSP trooper rescue man from burning home in Delta County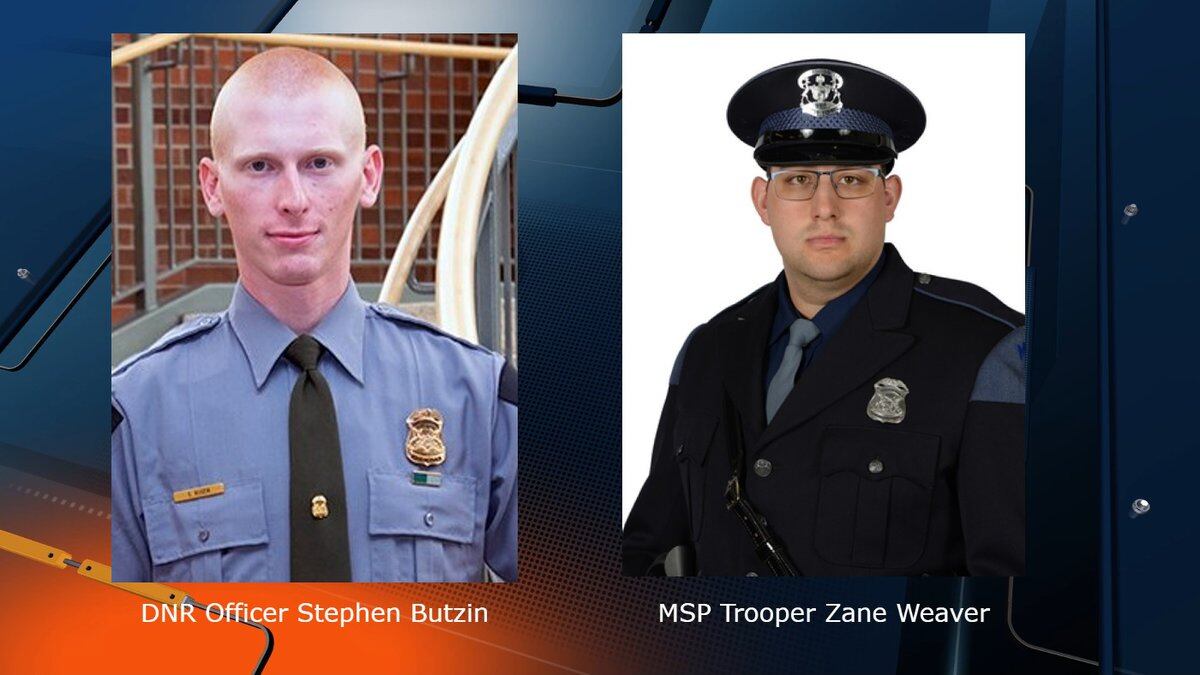 Published: Feb. 3, 2023 at 3:35 PM EST
MASONVILLE TOWNSHIP, Mich. (WLUC) - A Michigan State Police Trooper and a Michigan DNR Officer are being recognized for saving residents from a burning home in Delta County.
According to the DNR, five minutes after Delta Dispatch put out a call Monday reporting a structure fire along US-2 in Rapid River, DNR Conservation Officer Stephen Butzin and MSP Trooper Zane Weaver arrived at the scene.
The Masonville Township Fire Department and EMS personnel weren't far behind, with the residents of the home — an unidentified husband and wife — reportedly still inside their burning house.
"I was informed that the wife left the house. When she returned, she opened the door and smoke began to pour out of the residence. She then called 911," Butzin said.
The DNR said Butzin and Weaver ran up to the front door and found thick, brown smoke coming out of the residence, and they observed a woman standing outside.
"As I walked in the house, you could not see anything at standing height," Butzin said. "I had to crouch to be able to see through the house as it was full of smoke."
Trooper Weaver located the husband on the couch and yelled for him to exit the residence, but he would not comply with the order.
"Trooper Weaver and I had to physically grab ahold of the husband and carry him out of the residence," Butzin said. "I believe he did not even know his house was on fire."
Once they had the man outside, they determined the woman they'd seen standing in the yard was the man's wife and that no one else was inside the house.
The officers placed the man in the couple's vehicle and instructed the woman to drive to the end of her road to allow for arriving firefighters to access the home.
Smoke was still pouring out of the house when firefighters approached the front door. They were able to quickly get inside to find a mattress burning in a bedroom.
Firefighters extinguished the fire, removed the mattress from the house and aired out the house.
The home's residents were treated at the scene by Masonville Township EMS personnel. Butzin said neither the husband or wife sought further medical treatment.
Alger Delta Electric and DTE Energy also assisted firefighters and responding officers.
Butzin has been with the DNR Law Enforcement Division since July 2017 and is assigned to patrol Delta County. He was previously presented with a DNR Law Enforcement Division Life Saving Award for his quick action, with another officer, that resulted in the survival of two people involved in a personal injury snowmobile accident in January 2018.
The DNR said the incident illustrates well how police, firefighters and other responders work together to overcome challenges in emergency situations, especially in rural communities.
Copyright 2023 WLUC. All rights reserved.