Saint Peter Cathedral hosts annual Care Clinic spaghetti dinner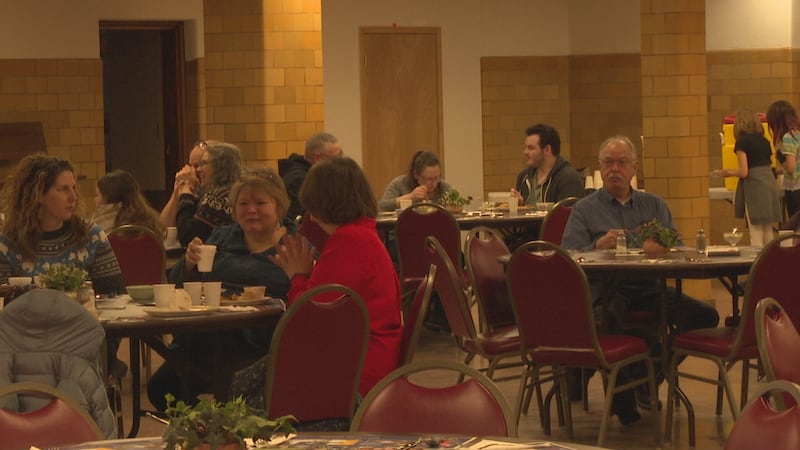 Published: Jan. 28, 2023 at 10:00 PM EST
MARQUETTE, Mich. (WLUC) - Saint Peter Cathedral hosted the fourth annual Care Clinic spaghetti dinner fundraiser Saturday night.
Spaghetti was provided by Casa Calabria and served by the Knights of Columbus
The Marquette Care Clinic Executive Director Greg Gostomski says fundraisers like this help the Care Clinic continue to support families.
"The care clinic is a family resource and education center," said Gostomski. "We lift up and we support families, people who want to parent, in material items, education, spiritual support, and friendship."
There was also a silent auction featuring a variety of donated items.
Click here for more information about the Marquette Care Clinic.
Copyright 2023 WLUC. All rights reserved.