Huskies second in CCHA after sweep of Wildcats
Huskie goalie Blake Pietila tallied 46 saves and recorded his 17th shutout over the weekend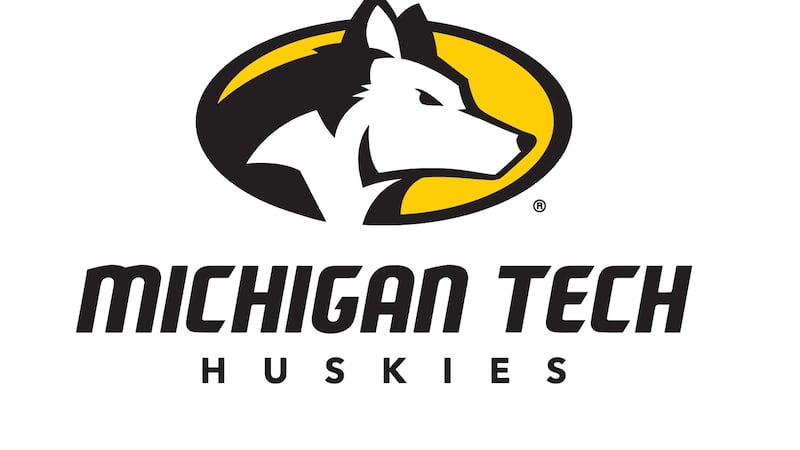 Published: Jan. 29, 2023 at 5:41 PM EST
MARQUETTE, Mich. (WLUC) - No. 13 Michigan Tech swept rival Northern Michigan with a 4-1 win Saturday at the Berry Events Center. The Huskies improved to 18-7-4 overall and 11-5-4 with their third straight win over the Wildcats. Tech moved into second in the CCHA standings, three points behind Minnesota State.
"I thought our third period was very structured like last night," Tech coach Joe Shawhan said on his 60th birthday. "Northern Michigan had some really good chances early but Blake was Blake. I think we got better and better as the game went on, and everyone in the lineup played well."
Tied at one midway through the second period, Arvid Caderoth scored the eventual game-winner at 8:04 with a backhanded setup feed from Logan Ganie. David Jankowski also assisted on Caderoth's second of the season.
"It was a really good play by Janko and Ganie, and it was an easy shot for me," Caderoth said.
Parker Saretsky made it a two-goal game with 1:25 left in the second period. Tristan Ashbrook chipped it to Saretsky behind the net, and he wrapped it around and tucked it under the goaltender for his sixth goal of the season. Jack Works added the second assist on a dump-in after Ryan O'Connell kept it in the zone.
Ryland Mosley scored an empty-netter with 6.2 seconds left to seal the win and send the sellout crowd to the exits. Parker Saretsky assisted after blocking a shot and dropping it over to Mosley for his team-leading 11th goal of the season.
"We have a big one at Bemidji and they have some games to make up, and then we have Bowling Green for Winter Carnival," Saretsky said. "We need to come ready to work every day and the rest will take care of itself."
Logan Pietila opened scoring with his second of the weekend and ninth of the season 14:08 into the game. Ryland Mosley took a shot from the half wall and Pietila dove and put in the rebound five-hole to extend his point streak to four games. Chris Lipe also assisted on Pietila's 30th career goal.
NMU (12-14, 8-10 CCHA) tied it up 2:40 into the second period on a goal by Joey Larson from Kristof Papp and Artem Shlaine.
The Huskies led in shots 34-27. Blake Pietila earned his 17th win with 26 saves, stopping 46-of-47 shots on the weekend to earn his 12th career win over NMU. Beni Halacz made 30 saves for the home team. Each team was 0-for-2 on the power play.
Tech has six games left in the regular season and travels to Bemidji State next weekend.
Copyright 2023 WLUC. All rights reserved.