Equipment Loans of the Keweenaw receives program funding grant for ski program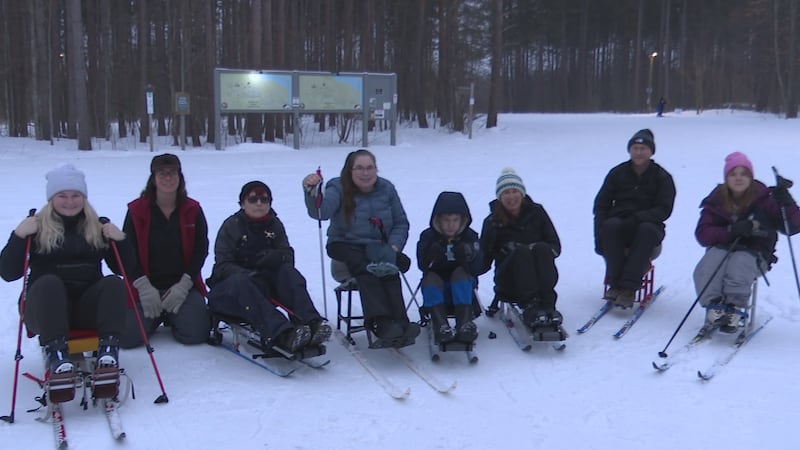 Published: Jan. 11, 2023 at 8:13 PM EST
HOUGHTON, Mich. (WLUC) - The nonprofit Equipment Loans of the Keweenaw (ELK)'s ski program received a generous grant this year to help support the program.
The grant was given by the Portage Health Foundation and Keweenaw Area Community Foundation, allowing the program to purchase four additional sit-skis for its athletes and provide additional support.
ELK is part of the Copper Country Intermediate School District and works to provide durable medical equipment for children who are unable to afford it. This includes wheelchairs, gait trainers and positioning devices.
Over the past two years, the organization has come by adaptive sports equipment, providing opportunities for adaptive athletes to compete in sports such as cross-country skiing and track.
Every Wednesday of the cross-country season, athletes of the ski program train for almost two hours on the Michigan Tech University (MTU) ski trails.
Several, such as Amy Sziber, are training for the 1K and 3K adaptive races of the Noquemanon Ski Marathon in Ishpeming on Jan. 28.
"For somebody to first do it, it's probably really hard," said Sziber. "You need to have a pretty decent core and upper body strength to be able to do something like this. But anybody can do it. With enough practice, they'll be good at it."
Sziber added that she is driven to participate for the experience of the event and to pass the time.
"It's something to do during the winter because there isn't that much to do," continued Sziber. "And also, because it's fun!"
The organization is also looking to work with other adaptive athletes to participate in the upcoming U.P Track and Field Invitational on April 28. It will be held at Houghton High School.
For more information and to keep up with ELK's activities, check out its Facebook page.
Copyright 2023 WLUC. All rights reserved.