Huskies defeat host ASU to advance to Desert Hockey Championship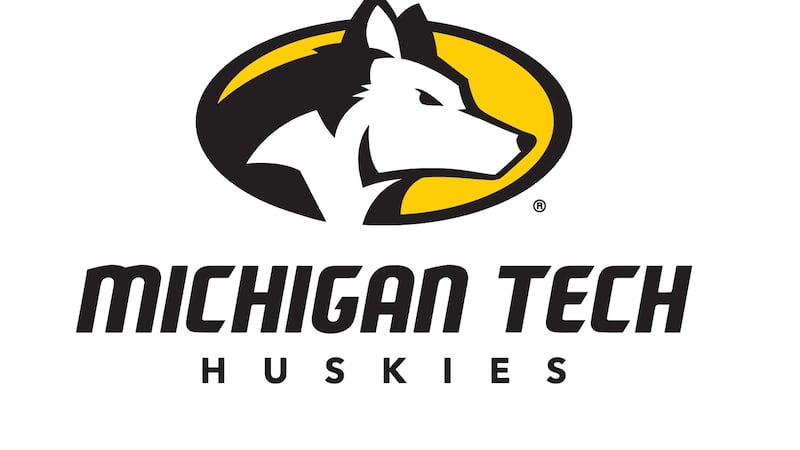 Published: Jan. 7, 2023 at 8:40 AM EST
TEMPE, Ariz. (WLUC) - No. 16 Michigan Tech advanced to the Desert Hockey Classic Championship Game with a 4-2 win over Arizona State Friday at Mullett Arena. The Huskies improved to 13-6-3 and will play No. 6 Boston University for a chance at their second Arizona tournament title.
"The guys found a way to win against a good team in their rink," Tech coach Joe Shawhan said. "I thought our defensive unit played really well, and Blake saved our bacon on a lot of instances. We're going to have to be a lot better tomorrow if we want to have a chance against a really good BU team."
The Huskies jumped out to an early lead after Evan Orr scored his first collegiate goal 1:31 after faceoff. He finished off a shorthanded 2-on-1 with Ryland Mosley for Tech's fifth shorty of the season.
"It was a quick turnover at the blue, and I was fortunate enough to be on that 2-on-1. A guy like Mosley is going to make that play," Orr said. "It felt great to get that monkey off my back.
"My aunt and uncle have a place here in Arizona and they were at the game. My uncle is a Tech grad, so it was cool to get a goal with them here."
ASU (10-12-0) tied it up with a shorthanded goal of its own only 58 seconds into the second period. Robert Mastrosimone scored from Ethan Szmagaj and Josh Doan.
Tech got its lead back before the second intermission when Tristan Ashbrook scored his sixth of the season 8:21 into the second. Kash Rasmussen had a return pass to Ashbrook in the slot with Parker Saretsky also assisting.
Blake Pietila stoned Dylan Jackson with 3:00 to go in the second with a huge right-pad save after Jackson found himself alone in front.
Jack Works pushed it to a 3-1 Tech lead 9:40 into the third period with an individual effort where he beat two defenders and the goaltender for a backhand goal. Levi Stauber and Jake Crespi were credited with assists on the sixth goal of the season for Works.
Tech was called for a late penalty and ASU pulled its goaltender for a 6-on-4 advantage. Robert Mastrosimone scored his second of the night to make it a one-goal game with 1:42 left.
ASU pulled its goaltender again. Kyle Kukkonen had an offensive zone chance at the open net but his shot went wide. Moments later, Ryland Mosley corralled a loose puck in front of the Tech bench and wristed a three-quarter ice shot into the back of the cage for his team-leading 10th goal of the season. Logan Pietila was given an assist.
Tech led in shots 27-26 with 13 in the first and seven in each of the second two periods. Blake Pietila finished with 24 saves for his 12th win of the season and 47th of hs career.
The Huskies were 2-for-3 on the penalty kill and 0-for-3 on the power play after each team was whistled on four minor penalties.
Boston University defeated Air Force 5-1 in the early semifinal. Tech is 9-5 all-time against the Terriers. The teams last met in November 1988. The Huskies are 6-0 in neutral site games and won the 1975 NCAA Championship with a 9-5 victory over BU.
"I think we need to keep playing our game tomorrow," added Orr. "It's going to be an offensive game with a team like that, so we have to defend well."
"They'll transition the puck and when they get a good look they'll put it in," said Shawhan. "It'll be a really good test for us, and hopefully we can come out with the same energy and enthusiasm that we had last week against Michigan State."
The puck drops Saturday at 5:30 p.m. Eastern / 3:30 p.m. Mountain. ASU and Air Force will play in the consolation game at 9 p.m. Eastern / 7 p.m. Mountain.
Copyright 2023 WLUC. All rights reserved.