Marquette health experts give tips for Dry January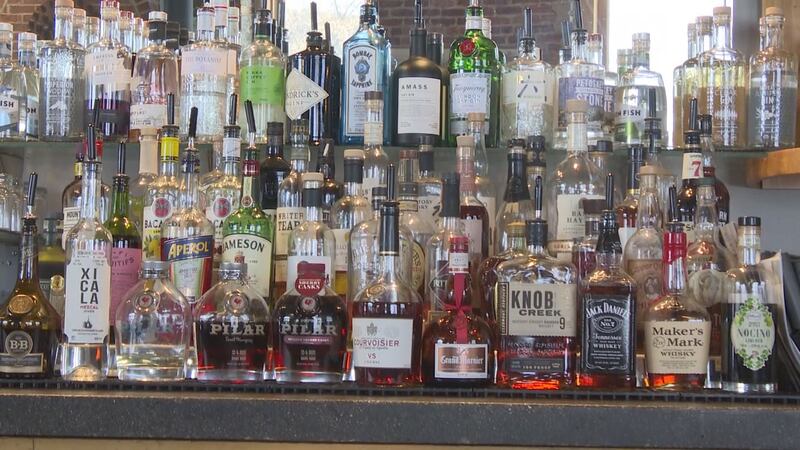 Published: Jan. 5, 2023 at 5:33 PM EST
MARQUETTE, Mich. (WLUC) - As the new year begins many will strive to stay sober for a month for their resolution.
Dry January is a time when people choose to not drink for the first month of the year. The Great Lakes Recovery Centers said the month is a time to find clarity. Rene Campbell the Outpatient Supervisor for the centers said there are many ways to start being sober.
"The first thing they can do is get to a meeting if they feel like they've been struggling with alcohol. You know AA and NA are always available, there are many meetings in our area," Campbell said.
Campbell said friends and family can help by making events that don't involve alcohol. Health Educator from the Marquette County Health Department Ashly Gleason said there are health benefits to staying sober.
"Obviously alcohol is a huge effect on our sleep quality, so you're going to notice some more restorative sleep right off the bat. Skin clarity and then of course mental fog being lifted," Gleason said. "You're going to notice that you're more focused at work and just have more energy overall."
Campbell said it doesn't have to be all or nothing for some people. There are alternative ways to participate for the month of January.
"There is something out there called a "Damp January". I think that maybe would work too for the people that overindulge over the holidays, like just like OK I'm going to not have as many drinks as I of course had over the holidays," Campbell said.
Campbell said any time is a good time to get sober and anyone who feels like they are struggling should reach out to Great Lakes Recovery Centers.
Copyright 2023 WLUC. All rights reserved.