Michigan State building momentum going into Michigan matchup
Michigan State is building momentum with five straight wins going into Saturday's game against rival Michigan at the Breslin Center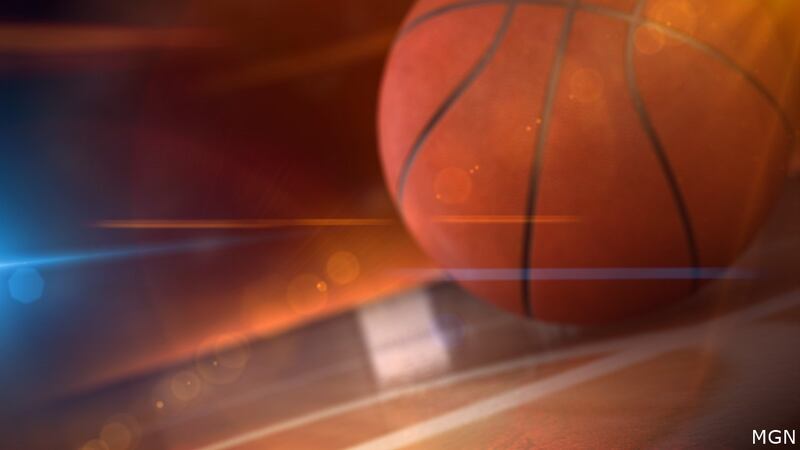 Published: Jan. 4, 2023 at 7:24 AM EST
EAST LANSING, Mich. (AP) — Tom Izzo punched the air with his right fist, shouted words of encouragement to his team and crouched as if he was getting into a defensive stance on the sideline.
The Basketball Hall of Fame coach was fired up, in a good way, about how Michigan State was playing about 10 minutes into a 74-56 victory over Nebraska on Tuesday night.
"That was the best first half of basketball that we played in a while," Izzo said.
There was a lot for the hard-driving Izzo to like in the lopsided win, which even included his son, Steven, crashing the boards to get a loose ball in the last minute to help the Spartans have a 46-29 rebounding edge.
Defense — the other staple of Izzo's program for 28 years — is also becoming strength as the Cornhuskers founds out while making just 27.6% of their shots in the first half and shooting 42% overall.
Michigan State (10-4, 2-1) is building momentum with five straight wins going into Saturday's game against rival Michigan (8-5, 2-0) at the Breslin Center.
After hosting Penn State (8-5, 2-0) on Wednesday night, the Wolverines will have one fewer day to prepare for the game.
"I'll talk about Michigan after midnight if anyone wants to call me," Izzo said. "I want to enjoy this win."
Coaches, players and fans from both sides of the rivalry hope the first of two matchups with the basketball teams is civil after a melee in the Michigan Stadium tunnel two months ago led to criminal charges and punishment from the Big Ten.
"We're not going to get into all the altercation stuff," Spartans point guard A.J. Hoggard said. "We're just going to play basketball."
Nebraska coach Fred Hoiberg said the Spartans will contend for the Big Ten championship if they shoots like they did Tuesday night, making half their shots in the first half and finishing with 8 3-pointers and 48% shooting overall.
"They have a ton of expereince, one of the best coaches to step on the sideline and they're always going to play hard," Hoiberg said. "They'll be right there at the end."
No. 1 Purdue is the conference's only team ranked among the top 13, but it lost to Rutgers at home on Monday night.
No. 14 Wisconsin, No. 15 Indiana and No. 24 Ohio State are in the AP Top 25 while Illinois and Michigan State are among the unranked teams receiving votes.
"The league is the deepest it's been in 15 years — I didn't say the best," Izzo said. " Northwestern has been an average team, but they're good. The bottom is really good.
"I don't think the top — other than Purdue — has been really, really good."
Michigan State was not expected to be among the Big Ten's best, unranked in consecutive preseason polls for the first time since Izzo's first two seasons in 1996 and 1997.
The outlook changed early in the season after a one-point loss to then-No. 2 Gonzaga and a nine-point, double-overtime win over then-No. 4 Kentucky.
Jaden Akins and Malik Hall, perhaps the team's best two players, missed games with injuries and that led to three losses in a five-game stretch before the current winning streak.
With Akins and Hall back in the lineup, hopes are higher again.
"The ceiling is a lot higher than it was two weeks ago and most of that is getting those two guys back healthy," Izzo said.
___
More AP college basketball: https://apnews.com/hub/college-basketball and https://apnews.com/hub/ap-top-25-college-basketball-poll and https://twitter.com/AP_Top25