UPDATE: NICE Schools to welcome students back Thursday after student death at Aspen Ridge
Grief counselors and experts will be available throughout both school buildings.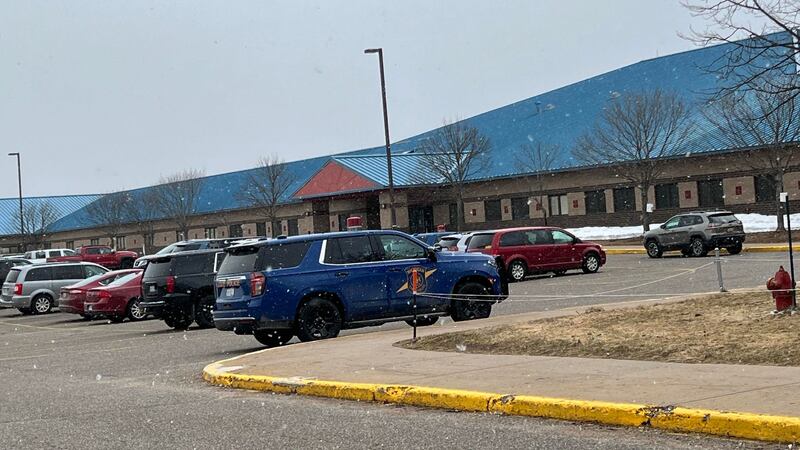 Published: Apr. 26, 2022 at 1:21 PM EDT
ISHPEMING TOWNSHIP, Mich. (WLUC) - UPDATE at 12:30 p.m. Wednesday:
NICE Community Schools will welcome students back at 11:00 a.m. Thursday following the death of a student at Aspen Ridge School on Tuesday.
Grief counselors and experts will be available throughout both school buildings, says superintendent Bryan DeAugustine.
NICE Community Schools have canceled classes for Wednesday after a student died by suicide at Aspen Ridge School on Tuesday afternoon.
The Michigan State Police say troopers were called to Aspen Ridge School in Ishpeming Township at 12:30 p.m. for an incident involving a student with a firearm.
At the time, a Michigan State Trooper was in a different part of the school giving presentations to students. The trooper immediately responded to the area where this incident was reported and located a lone juvenile boy inside a bathroom with an apparent self-inflicted gunshot wound.
Please click here for a link to suicide prevention resources.
First aid was immediately given as additional patrol units and EMS responded to the scene. The student was transported by EMS to UP Health System - Marquette where they later succumbed to their injuries.
Aspen Ridge School was placed on lockdown during this incident as law enforcement cleared the building and began their investigation. The investigation revealed this was an isolated incident involving one student. There was no threat to other students or the public at the time of this incident.
Law enforcement cleared by 4:00 p.m. after a thorough investigation of the scene. The MSP says further investigation will take place into the surroundings of this incident. The name of the juvenile will not be released. These details are being shared because the incident happened on school property.
MSP troopers were assisted by Marquette County Sheriff's Office, Ishpeming Township Police Department and local EMS.
Students were dismissed at 2:00 p.m. No classes will be held Wednesday in the district. Grief counseling is available at Christ the King Lutheran Church starting at 9:00 a.m. Wednesday.
Copyright 2022 WLUC. All rights reserved.