Michigan Legislature approves $4.8B infrastructure plan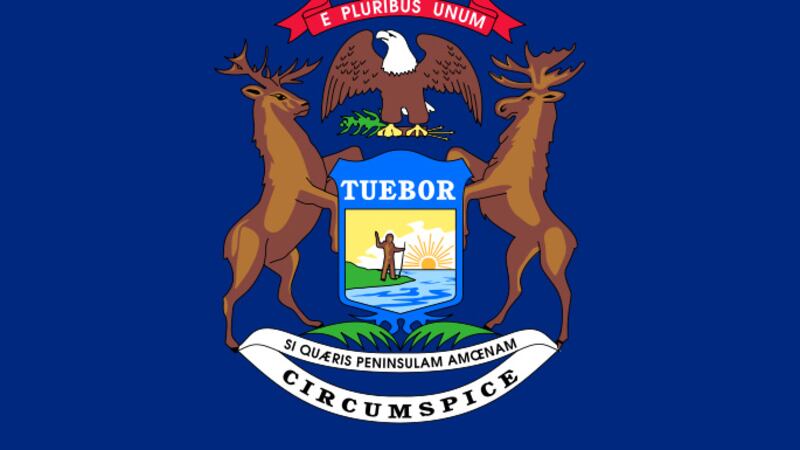 Published: Mar. 24, 2022 at 7:23 AM EDT
LANSING, Mich. (AP & WLUC) - Michigan lawmakers on Thursday approved $4.8 billion in spending, mostly for infrastructure upgrades, with an influx of federal pandemic and other funds that will go toward water systems, roads, parks and other priorities including affordable housing.
The supplemental budget plan, which Gov. Gretchen Whitmer will sign, has more than $2.1 billion for drinking water and wastewater infrastructure - including by replacing lead pipes - dam repairs and safety, and the remediation of "forever chemicals" known as PFAS.
The House and Senate approved the main bill 95-7 and 34-3. The deal was announced late Wednesday by the governor and Republicans who lead the Legislature's budget committees.
The plan - which legislators called "momentous" and "historic" - includes $250 million to add high-speed internet to rural and other areas without access, an additional $383 million in emergency assistance for low-income renters, and $271 million for housing and related aid.
There is $250 million to improve state parks and recreation areas, including $30 million to put a state park in downtown Flint. Another $200 million is for local parks and greenways - split among Detroit, Grand Rapids, a northern Michigan tourism and sports fund, and a statewide parks and recreation grant program.
The measure includes $20 million for the restoration and development of the Copper Peak ski jump facility in Gogebic County. The world-class facility will attract international ski competitions and provide sports-related tourism to the region. The ski jump is expected to generate $50 million for the region in visitor revenue over its first four years of competitive events.
All U.P. legislators voted in support of the supplemental budget plan.
"This monumental funding to rebuild the historic Copper Peak ski flying jump is truly a once-in-a-lifetime opportunity for the entire state of Michigan. The economic growth that will come from this unprecedented investment is unlike anything U.P. legislators have been able to capture since building the Mackinac Bridge," said Rep. Sara Cambensy, D-Marquette, in a press release. "Bob Jacquart had a dream to bring international ski flying back to the United States and his hometown of Ironwood, and his consistent ask to the U.P. delegation of legislators has finally paid off. What a gift this appropriation is for every Michigander, but especially our Yoopers who share our ski jumping and flying heritage."
The funding measure has also garnered support from local organizations, including Bob Jacquart, who serves as chairman of the Copper Peak Organizing Committee.
"We are thrilled that a portion of the funding for local and state parks and trails will help the U.P. become a global destination for competitive ski jumping," Jacquart said, in a press release. "Recently, the International Ski Federation selected Copper Peak to become the exclusive, year-round competition and training venue for Olympic-level skiers. Funding in the bill will help cover the cost of extensive renovations that the Copper Peak Ski jump must undergo to meet competition requirements."
"Northern Michigan and Upper Peninsula legislators worked together and across the aisle to include funding to transform Copper Peak into a world-class destination for ski jumping competitions and training for Olympic-level athletes from the U.S. and around the world," said Sen. Wayne Schmidt, R-Traverse City, in a press release. "We already have an international commitment to host ski competitions once upgrades are complete."
The bill uses $4.1 billion in federal funding and $571 million in state resources to make important infrastructure investments across the state, including in the Upper Peninsula. More than $1.7 billion would be dedicated to help communities improve their drinking water and wastewater infrastructure — with at least 25% of drinking water funds dedicated to replacing lead pipes.
"Communities throughout the U.P. are grappling with problems from aging water systems, including and especially old lead pipes," said Sen. Ed McBroom, R-Waucedah Township, in a press release. "The historic funding we approved today will help make transformational changes to these water systems and those throughout the state, benefitting residents now and in generations to come."
Rep. Greg Markkanen, R-Hancock, underscored the $250 million to expand broadband into more Michigan communities and tackle a growing issue of people and small businesses in rural areas not having reliable access to high-speed internet.
"During COVID-19, we saw many small businesses do more sales online. We saw remote learning and other things where the internet was a critical piece of everyday life," Markkanen said in a press release. "It is imperative to get this technology to all corners of the state. Michigan will be stronger going forward because of it."
Also approved was a house bill that would dedicate $139.8 million to improve service at the Unemployment Insurance Agency to help Michigan workers who lost their jobs. The funding would go to improve customer service, enhance anti-fraud protection, and reduce a backlog and improve timeliness of payments.
"The pandemic exposed serious problems at the state Unemployment Insurance Agency, which led to billions of taxpayer dollars being lost to fraudsters," McBroom said. "With today's vote, we're dedicating significant resources to address those underlying problems to ensure they don't happen again so that people who have lost their jobs can get the assistance they need in a timely manner."
Copyright 2022 The Associated Press. All rights reserved.